Dr. Tram Duran earns Clerkship Preceptor of the Year AwardWISER Highlights Winter 2023WISER faculty member Tram Duran, MD, received the 2023 Clerkship Preceptor of the Year Award at the University of Pittsburgh School of Medicine (UPSOM) Curriculum Colloquium. The...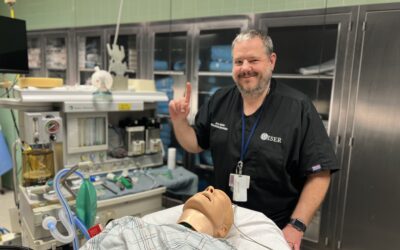 How does one show their leadership in the field of healthcare simulation? How are clinical simulation technicians identified as experts? The Certified Healthcare Simulation Operations Specialist® (CHSOS®) certification, developed by the Society for Simulation in...
read more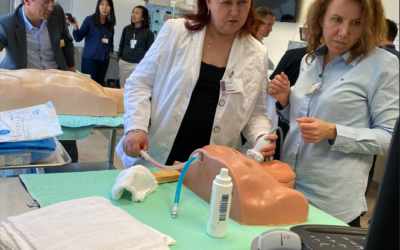 WISER hosts delegates from Kazakhstan in collaboration with UPMC InternationalWISER Highlights Winter 2023WISER Director of Operations Tom Dongilli and Manager of Simulation Services Marty Mayer provided an interactive tour and presentation to delegates from...
read more
Reports in SIMSWISER Highlights Spring 2023As the weather warms and the buds start to sprout in Pittsburgh, our thoughts turn to...the end of the academic year and SIMS reports! As we are nearing July, and our academic year is finishing, now is when we start to look...
read more
WISER Academy: Essentials of Sim Center ManagementWISER Highlights Spring 2023While WISER's daily operations focus largely on the needs of future and current healthcare providers, the instructors that facilitate the courses also deserve a space to develop and hone...
read more