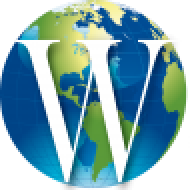 Surgical Residents Get a Clue at WISER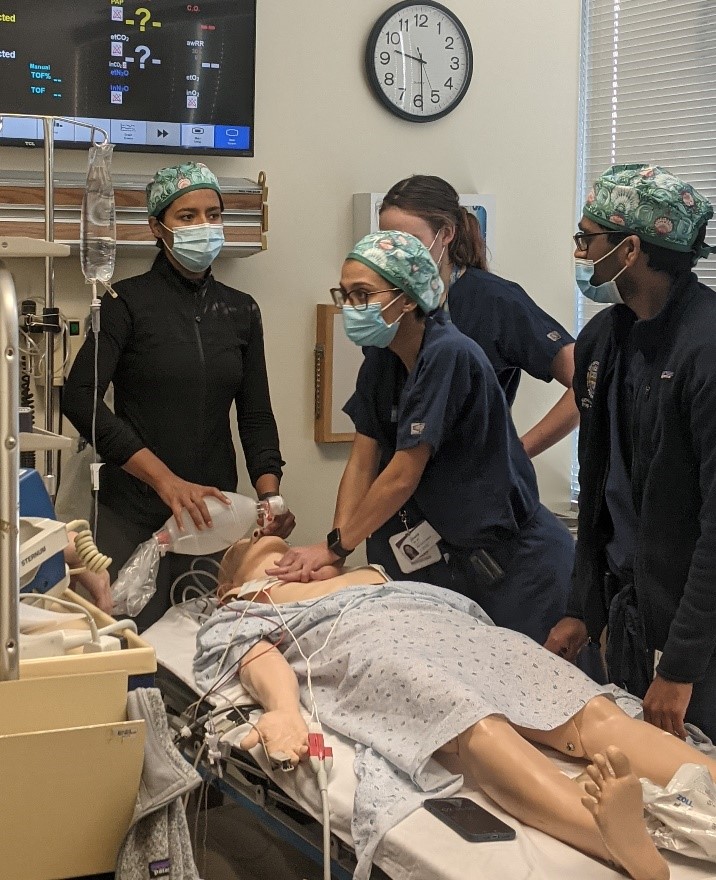 The Tri-Surgeon Tournament, organized by Matthew Rosengart, MD MPH, was held last week, where one of the clues led teams of University of Pittsburgh Surgical residents to WISER.
This event, set up as an exciting competition, provided a simulation-based learning experience on difficult airway management, ACLS resuscitation and team management.
Upon arriving, the instructors read the following: "A 63-year-old man collapses in the cafeteria. He is here at the hospital visiting his wife, who just underwent aortic valve replacement. The patient lays supine at the end of the salad bar. The patient is not breathing, has no pulse, and is unresponsive. He is obese. A packet of Marlboro's lays beside him."
Once the learning objectives were achieved, the team was given a scroll with a clue for their next station in the tournament.
Simulations Operations Specialist James Lightner, CHSOS, supported the event by programming the scenario and training the instructors on running the simulator software. He also prepared the room cameras so that faculty could observe from the university via Zoom.
In a letter of gratitude, Dr. Rosengart stated: "Innumerable architects, both visible and behind the proverbial curtain, contributed to crafting and realizing the Tri-Surgeon Tournament, which at the very least, put a smile on my face."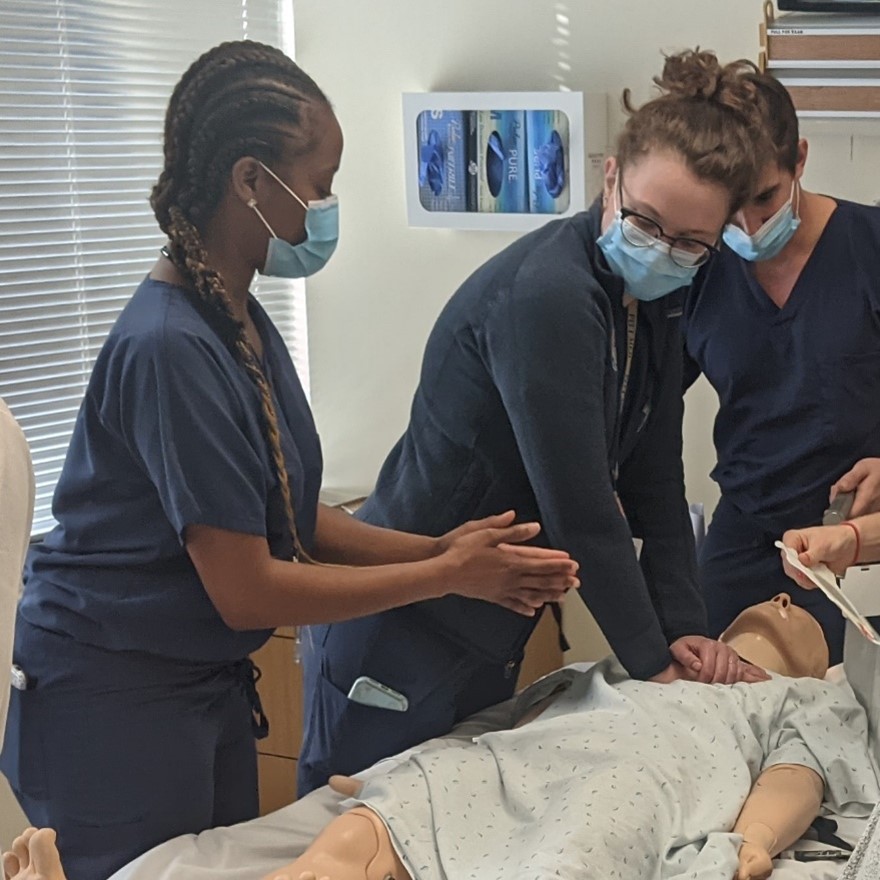 Clue #2
Practice to just practice begets little perfection,
without practice of perfect ABCs.
And experience may be the touchstone of wisdom,
But if rote one's no WISER, can't you see.
 Upon scalpel and suture not all lives are saved,
For some it's the thought that's supreme.
 And your fragile life, now rests in success
of fulfilling a mannikin's dream.