Greetings Friends of WISER,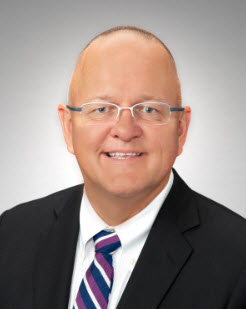 Well, here we are getting ready to put a wrap on a year filled with challenges and opportunities like no other that I can remember – it is probably safe to say that no one is sad to see 2020 come to an end!
First of all, I am happy to share with you that in November, WISER was accredited for our fellowship program by the Society for Simulation in Healthcare (SSH). The fellowship accreditation is a brand-new product of the SSH. We are now one of very few programs in the world to be accredited by this society in all five specialty areas including teaching/education, assessment, research, systems integration, and fellowship. We are immensely proud of this recent success with accreditation, and it is reflective of the work of the faculty and staff of WISER along with the numerous visiting scholars and fellows that have trained here at WISER over the last 15 years.
Looking forward to the new year presents new and exciting potentials for simulation in general, as well as growth opportunities for WISER. We are looking forward to participating in the virtual International Meeting for Simulation in Healthcare that will begin in the end of January. I think the virtual format, spread out over time, might present more opportunities for people to learn about simulation around the world.
With the challenges presented by COVID, the absolute need for simulation has grown significantly. Whether your program is affiliated with a school of Health Sciences or leaning more toward hospital-based affiliations, it is clear that simulation is fully integrated as part of the future. The demand for high-quality, precision healthcare is at an all-time high. Our patients are counting on the education, training and competencies that are made possible by simulation programs to feel confident that their care providers are providing the highest quality and safest care possible.
In other exciting news, WISER formally released our patient safety report that outlines our contributions to the UPMC patient safety mission that have occurred over the last two years. If you have not received a copy, please reach out to us and we will send one your way!
Additionally, our curricular re-engineering projects have thus far proved successful. Our essential simulation-based efforts continue in their revised format, accounting for social distancing, masking, and aggressive environment cleaning protocols.
We have been busy working on the conversion of many of our traditional faculty development programs to move to on-line learning. Our TechSim course for simulation operations specialists was our first to launch and has proved successful generating many positive comments! Speaking of our on-line offering, stay tuned for a big announcement in early 2021 from WISER!
Our IT team has been working hard to revise our Simulation Information Management System (SIMS). Our version 3.0 is nearing its formal launch. As many of you know, our SIMS platform provides a web-based operational backbone for center scheduling, resource utilization, and is a powerful engine for quizzes, surveys, evaluations, and the requisite management of related data. Stay tuned for more information on this exciting development.
As we bring this crazy year to a close, let me thank you for your continuing interests and support of WISER. We look forward to an exciting 2021. On behalf of the entire WISER team, please have a happy and joyous holiday season, and stay well.
Until Next Time,
Happy Simulating!